Projects
->
Web
->TraceMyCash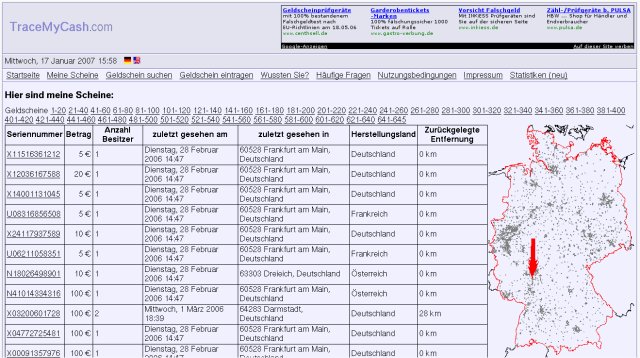 Screenshot TraceMyCash.com
A Website to keep track of the position on Euro bills.
You enter the serial number of your Euro bill and if someone enters the number again, you will be notified about the current whereabout of your bill. May it be 10km away or a different country.
It does not have a serious purpose, its more like a game.
But who doesn't like to play games, right?
Registration is free and only email Address and postcode is needed, no name or exact Address.
The site features an overview where each of your bill was last seen, including a map of the bill to trace the path through Europe.
This game is financed by banner advertisement or by donations.
The website is available in german an english language.