Projects
->
Web
->reversednslookup
reversednslookup.org
Added on Dec, 29th. 2006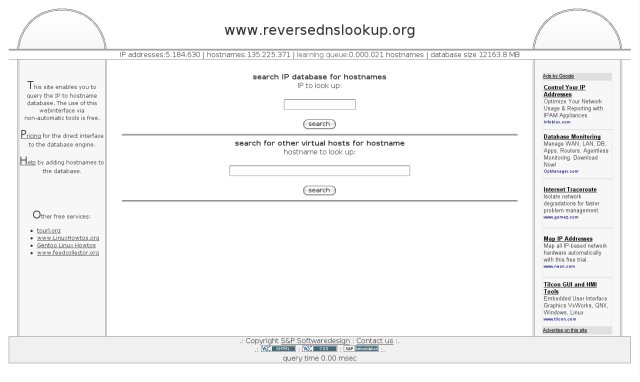 Screenshot reversednslookup.org
This site offers an database to check for hostnames of an IP or to get alternative names for a given name.
Normally only one name per IP is returned by the tools used by the operating system.
This database may have more than one name stored.
The current state of the database and learning queue are displayed.
Financing is done via banner advertisement or by using the database via a fee based automated interface.