Projects
->
Web
->cars2fast4u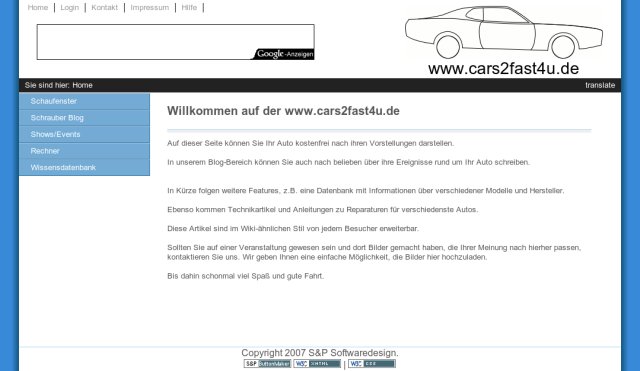 Screenshot www.cars2fast4u.com
A Website for those who like to modify or repair their cars themselfs.
The site features a ahowcase where you can display your car with multiple images and text.
Additionally there is a blog where you can write about you and your car.
Also on the site is the beginning of a knowledge base aobut all things around cars. Currently only in german.